Call for a Free Consultation: (818) 995-9477
Employment and Labor Law Attorney
Employment and Labor Law Attorney Edward Antonino dedicates his career to promoting the rights of individuals in the workplace in all areas of employment law. He graduated from the University of California, Los Angeles (UCLA) before entering Southwestern University School of Law where he graduated in 2000, and became a member of the State Bar of California in 2001.
Ed is admitted to practice in California state courts and federal courts throughout the state of California. He has handled hundreds of Employment and Labor Law cases before ultimately founding his own employment and labor law practice in Los Angeles, ONLY representing employees.
He has been handling employment and labor law cases for over 18 years on behalf of employees in state and federal courts throughout California in wrongful termination, disability discrimination, gender and pregnancy discrimination, whistleblower retaliation cases, employee wage and hour disputes (e.g., misclassification, unpaid overtime and unprovided meal and rest breaks), sexual harassment and other employment matters.
Ed was involved in bringing a leading workplace wage and hour case before the California Supreme Court. He has successfully handled hundreds of discrimination, whistle-blower and sexual harassment cases which lead to substantial cash award settlements, often early enough in the process so that the benefits are enjoyed without the costs, uncertainty and anxiety that accompanies years of litigation.
Ed has substantial experience with negotiating and taking cases to mediation and creative approaches for resolving disputes. Above all, he has a special aptitude for creatively and effectively bringing employers to the table to engage in the early negotiation of labor law matters.
His firm's practice focuses on representation of minimum wage earners up to corporate executives and other highly paid professionals and managers. Ed's firm handles all workplace disputes, often through expeditious and confidential pre-litigation negotiations that do not leave a record for future employers.
Additionally, Ed's practice emphasizes representation of individuals in disability discrimination cases, often involving failure to accommodate disability issues. In California, the disability discrimination provisions are broad, so people with heart conditions, severe stress, back problems, cancer, lupus, migraines, high blood pressure, pregnancy, and a multitude of other physical, mental or other medical conditions who take medical leaves, time off from work, or need other accommodations for work or lifting restrictions are frequently deemed disabled within the meaning of California law. The disability cases also often involve FMLA/CFRA claims. Further, Ed has the resources to take on large corporate employers.
In conclusion, Employment and Labor Law Attorney Edward Antonino has built a California workers' rights law firm that is distinguished by over 18 years of employment and labor law experience, a history of success, a strategic approach to each client's individual needs, exceptional attention to clients' concerns, high ethical standards, and contingency fee representation — MEANING THAT YOU DON'T PAY A DIME IF YOU DON'T WIN YOUR CASE!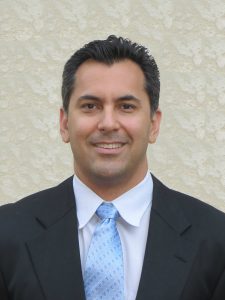 AREAS OF PRACTICE
100% Employment and Labor Law Attorney representing ONLY employees and independent contractors
BAR ADMISSIONS
U.S. Court of Appeals, 9th Circuit

U.S. District Court, Central District of California

State Bar of California
EDUCATION
Southwestern University School of Law, Los Angeles, California, Juris Doctorate– 2000
University of California, Los Angeles, California (UCLA), Bachelor of Arts – 1997
PROFESSIONAL ASSOCIATIONS AND MEMBERSHIPS
Employment and Labor Law Section of the California Lawyers Association – Member

San Fernando Valley Bar Association – Member
LANGUAGES